MoneyGS

Proper economic management is the lifeblood of any company. 
Managing Accounts Payable and Receivable with one single tool allows to monitor expenses, assess potential investment scenarios, identify where to make savings in order to use economic resources towards business productivity. 
moneyGS is next to YOU, in researching and in finding solutions:
Management of Accounts Receivable
Simplified management of Accounts Payable 
Credit notes
Company records
Monitoring payments' deadlines
Financial orders profitability
Analysis of cost centers
Investment scenarios
Managing suppliers and subcontractors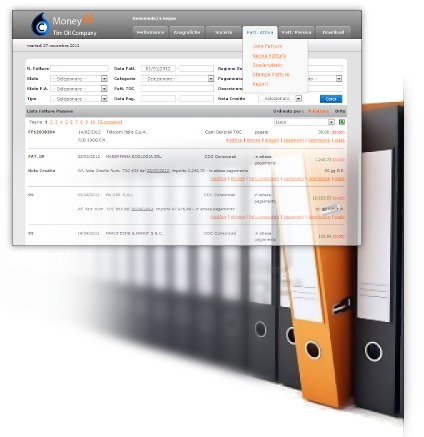 Thanks to the integration with the GISDATA OS Collection, moneyGS allows to automatically manage the invoicing of the activities recorded on GISOne and Target.
Corporate function customized reports  allow real time monitoring of the growth of your company, leaving nothing to chance.
case history
---
4 companies managed
24 million euro turnover
1000 deadlines
1,000 companies registered
25 suppliers