Cimiteri
Cimiteri (translated: Cemeteries) is an APP for smartphones and tablets available on the majore stores and free for citizens.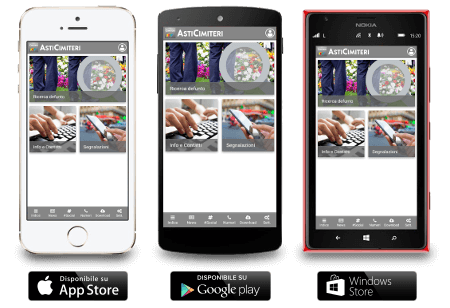 How does it work?
Through a simple menu, you can view and access the following sections:
Index of the main features such as deceased search tool, general information and reports
Up-to-date news regarding the cemetery services as communicated by the Council
 Useful phone numbers, to call the services available to citizens or to receive information from each office
Social Area that displays the reports of Public Bodies and other citizens
In multiple languages - so that all users can get the information they need by selecting the appropriate language
Deceased Search
By filling in one or more parameters such as Last Name, First Name, Year of Birth or Year of Death, the App will provide the exact location of the deceased within the cemetery. And that's not all: by selecting one of the available results, a map showing the layout of the cemetery will open and the building where our beloved departed are buried will be highlighted. 
At this point, the user can select the GPS tracking functions of one's position and move through the cemetery, finding the quickest route to reach the indicated position.
The layout of the cemetery is dynamically created on the basis of a properly arranged data source that, when modified, determines an automatic update of the map without the need for any action by the office.
Backend Management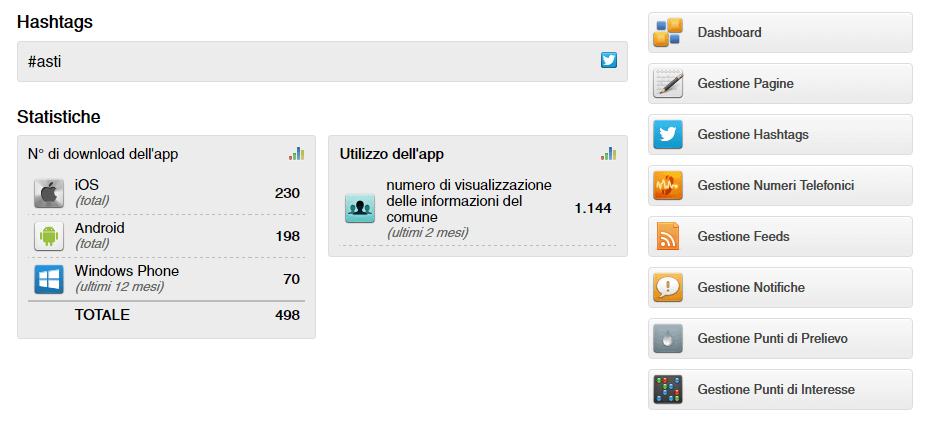 The content of the App can be easily managed from a dedicated panel that allows the office to access/perform the following: 
Monitoring download statistics and mobile app viewings
Sending customized notifications to devices where the app has been downloaded
Editing the content of the pages, phone numbers, social Hashtag and news feeds
Customization
Do you want to use your own brand name or trademark on the Cimiteri platform?
It's possible! Some have already done so and now have their own product with all the functions of Cimiteri.