GISOne
GISOne is a true web-based platform for industrial maintenance management. 
It was born from the experience in the field of highly specialized professionals who, having knowledge of the various dynamics of maintenance activities, decided to create, not just a software, but an application capable of coordinating the following: 
Maintenance calls
reporting faults
deadlines/timeframe
assignment to the supplier
supplier's take-on notification
service planning
summary report
document management (work report, risk assessment interferance document, pictures, formal complaints)
costs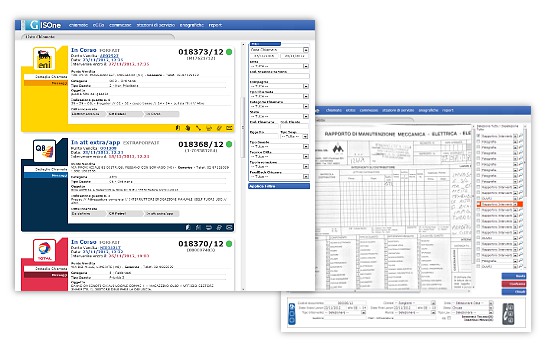 Estimate quotes
digital pricelists
bill of quantities
calculation of contractual discounts
document management (pictures, plans)
authorised signatory
export to Excel, PDF
copy & paste of similar work
final balance and invoicing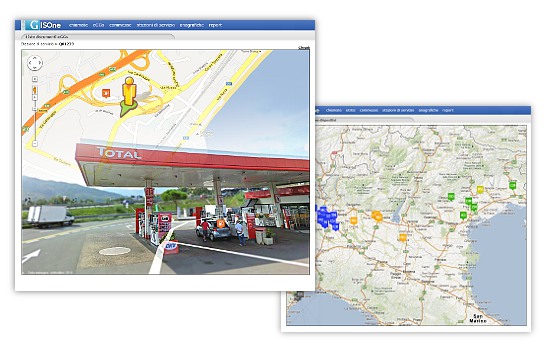 Territory Control
localization of service stations
real-time view of maintenance crew on a map 
assign calls directly from a map
Oil Consistency
mapping of OIL equipment
mapping of NON OIL equipment
certificate archive for service stations
planimetries
pictures
Audits
Claims and non-compliance
Metrological control
Documents management and technical specifications
Case history
---
7,000 plants managed
100,000 calls / year
250,000 emails sent
10 oil contracts
100 suppliers
On your mobile device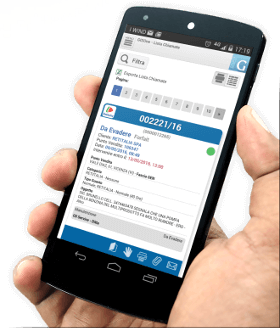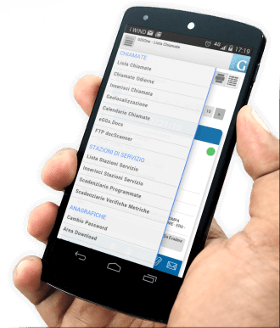 For a long time, the possibility to keep the technology aimed at the acceleration of the work always with you, was a privilege reserved to companies with greater financial resources which could purchase expensive and often bulky devices (and maintain them), which were often limited to a single function.
Mobile devices, which are now part of our daily life, are now more affordable and, if properly programmed, they can perfectly integrate with the working activities of each sector.
Even GISOne is available as a mobile platform, be it Android, iOS or Windows Phone. And there is no need to download any additional app: if accessed on a smartphone or tablet, the GISOne web platform will automatically adjust its layout to allow full operation from the device, while maintaining the same functionality and simplicity of the desktop version.
Customization
Do you want to use your own Brand or name on the GISOne platform? 
It's possible: some have already done so and now have their own product with all the functions of GISOne.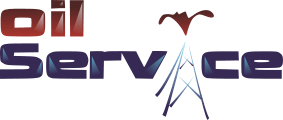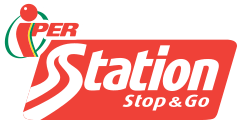 Successful cases
The synergy between the various GISData products allows to quickly enhance functionality and improve productivity. 
GISOne and eGGsential allow you to have a control of the local area never experienced before and at no cost! 
Upon receipt of the maintenance request, it will be possible to view the relevant service station directly on the map: 

to verify the closer technician and analyze his workload: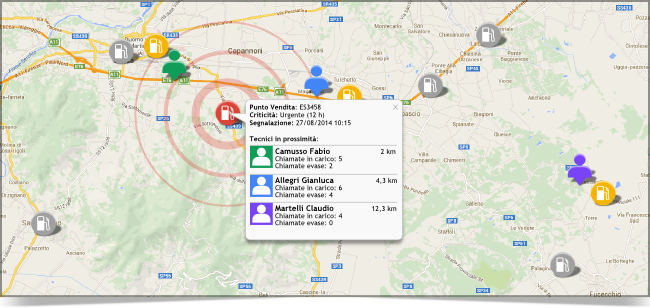 to assign the work to the technician who will receive an email notification immediately and to monitor the progress of the service.
You can provide private access to your clients, who will have a tool to manage their area and their investments.