H2O
H2O is an APP for smartphones and tablets available on major stores and free for citizens.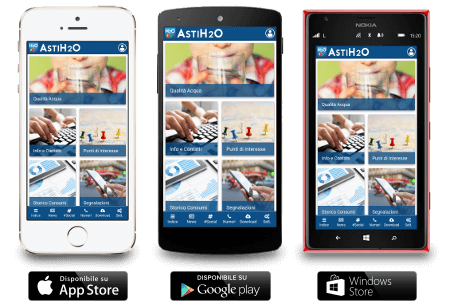 How does it work?
Through a simple menu, you can access the following sections:
Index of the main features such as water quality information, points of interest and consumption history
Up-to-date news regarding your water service as communicated by the Council
 Useful phone numbers to contact the services available to citizens or to receive information from each office
Social Area that displays the reports of public authorities and other citizens
 In multiple languages - so that all users can get the information they need by selecting their own language
Water quality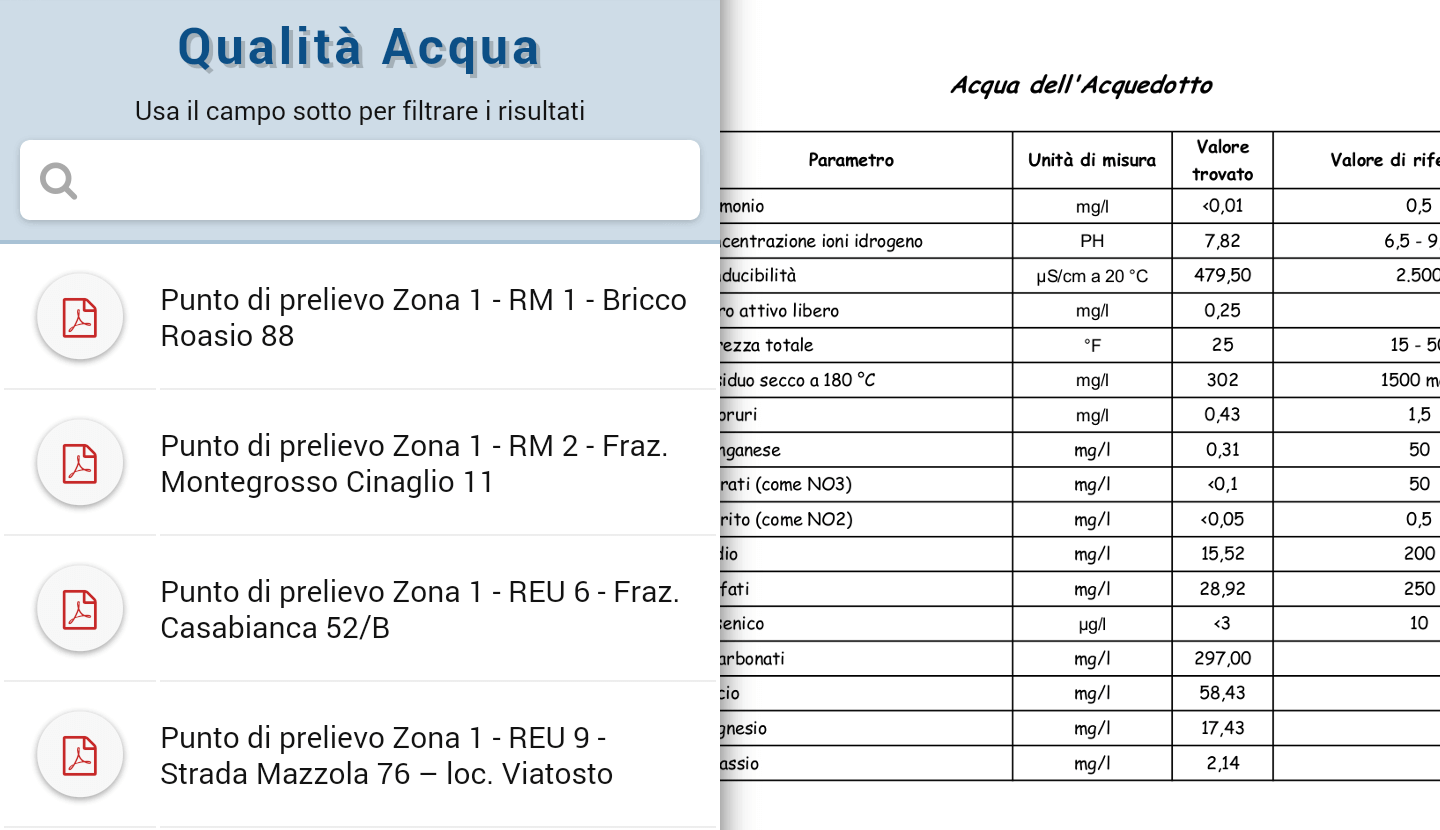 The Water Quality section lists all water abstraction points on which local authorities perform water quality checks.
The list can be quickly filtered through a simple text field, and each abstraction point can be entered and edited directly via the management section of the app. Each point can be associated with specific documentation including findings and analysis in order to keep the section constantly updated and to confirm whether the water is suitable for consumption.
Points of interest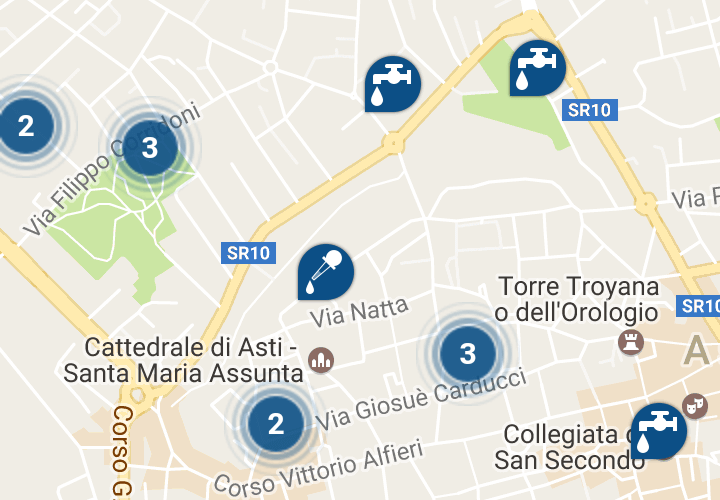 A map showing the main points of the local water network at your fingertips:
Water fountains and kiosks available for water consumption
Information desks and local offices to obtain useful information
Location of the abstraction points on the network
Areas of specific interest to citizens
Consumption History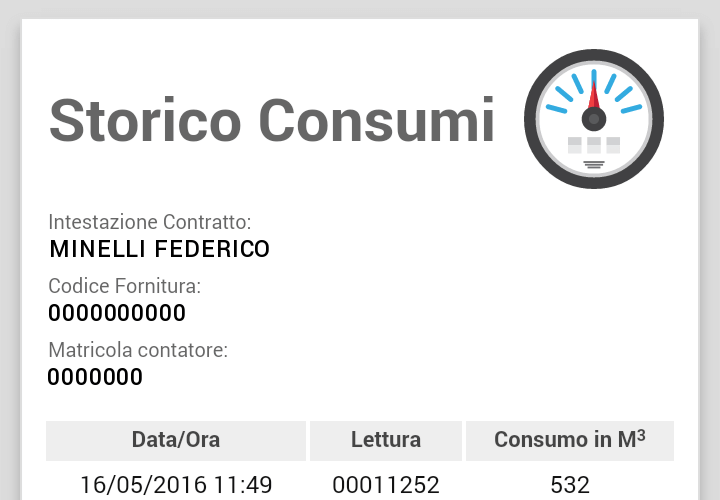 Every citizen served from the local water supply can fill in the Profile section of the app, with personal data, the supply code and serial number of the water meter. 

Through this information, users can access data related to the meter reading, keeping an up-to-date and reliable track of consumption. 
Backend Management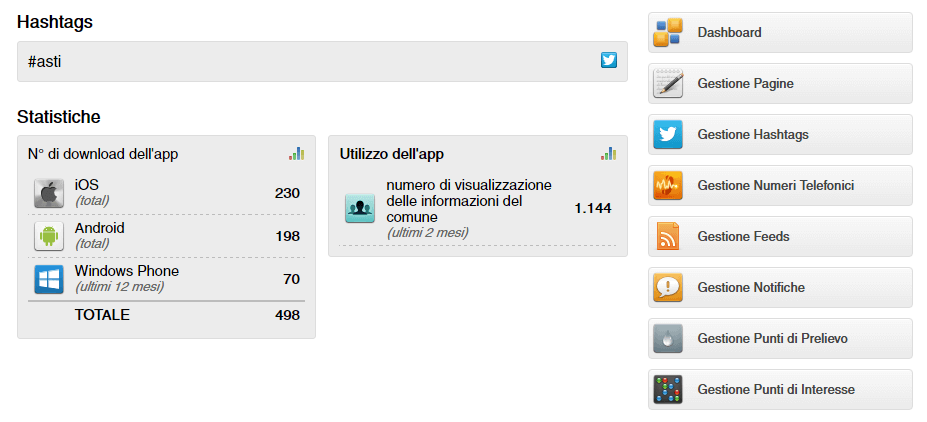 The H2O app content can be easily managed by a dedicated panel that allows the office to access/perform the following:
Monitoring the app download/viewing statistics
Sending customized notifications to devices where the app has been downloaded
Editing the content of the pages, phone numbers, social Hashtag and news feeds 
Management of abstraction points with PDF or web documentation
Management of points of interest categorising them by type and easily placing them on a visual map
Customization
Do you want to use your own brand, name or trademark with H2O?
It's possible! Some have already done so and now have their own product with all functions of H2O.