Target

Target is the web platform designed to "hit the target".
Aimed, with particular focus, at the major work orders, through a single interface, Target allows control on the entire economic flow and management of the work schedule.
Target is the ideal solution for the following:
Management of work orders
Compilation of estimate offers
Monitoring approved and pending offers
Archiving offers and technical documents
Recording work orders
Total control of expenses
Calculation of work progress
Profitability of the project in real-time
Operational Gantt charts (estimated vs actual)
Management of contractual items
Subcontractor management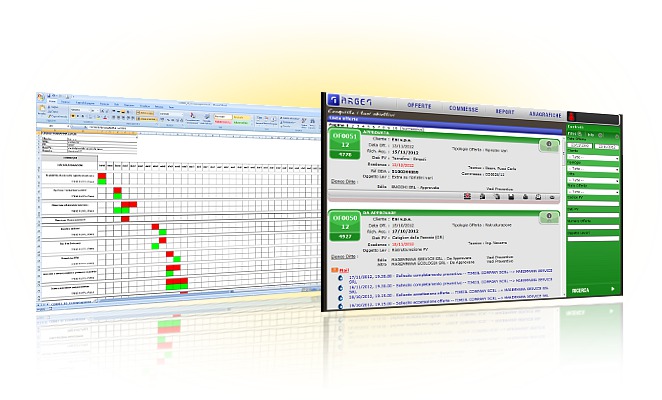 How many times have you sent an offer to your customers?
The same headed paper, same format... haven't you had enough of these repeated actions? Target can prepare all documents on your personalized headed paper, and more:
Formal offer documents
Subcontracting forms 
Generation of purchase orders
Generation of subcontract documents
Documents for billing requests
Only this way, we will hit the target!
case history
---
5 oil contracts
200 offers / year
200 work orders
1,000 documents issued
35 suppliers